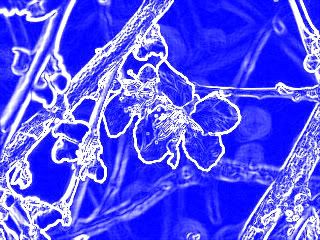 Ferry County requires anyone building a home with alternative methods, like our choice of strawbale, to have the plans submitted for a building permit to be drawn and wet-stamped (signed) by an architect. Further, this architect has to be licensed in the state of Washington. Last but not least, it is much preferred he/she have experience with strawbale. They certainly don't make it easy for a person to build an environmentally-friendly house! And we sure don't feel like being 'pioneers' to the extent of fighting about it.
The search began several months ago when I first learned of the requirement. We found Kelly Lerner, of
One World Design
in Spokane, WA. She has extensive experience and knowledge of strawbale construction, is a published author on green building, and is an award-winning designer, recognized around the world, quoted and highlighted in numerous books and articles on strawbale. Two weeks ago we had a telephone consultation with her to compare notes, so to speak. Thankfully, she understands our vision and is excited about it. We love her approach to design and building, that of being in harmony with your natural surroundings. We are delighted to welcome Kelly on board as our designer/architect and look forward to learning from her! I can't believe we have the help of such a talented lady. Do visit her website to see just a sampling of her amazing work. I can only imagine the wonderful things she will bring to our wonderful little house!
Kelly will be joining us in Republic for a couple days of our Fall trip, to talk about house and site plans. Although, I already created a house plan, a pleasant past-time of mine since childhood, and a general site plan.
Following is an article which expounds our main reasons for wanting to build with strawbale. Therein you will find links for more detailed information and a nice YouTube video. Enjoy!