This is our English Shepherd, Earth Angel's Eoin. Isn't he gorgeous?! I just love looking into his intelligent, amber-colored eyes as he cocks his adorable fuzzy head, freckled-face, floppy-ears to the side while I talk to him. Love, love, love!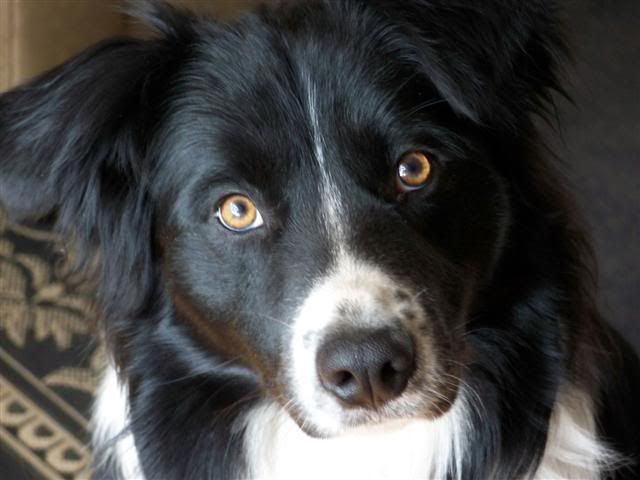 You can read all about the breed, and yes, see
lots
of pics of Eoin, at our website-
Highland English Shepherds
.